Groups & School Trips
At SC2, we can't wait to welcome you to our exhilarating world of fun and adventure. With opportunities for confidence building and physical challenge combined with guaranteed fun – SC2 is the perfect venue for your school or group outing.
Denbighshire Leisure is absolutely committed to developing and sustaining healthier, happier and fitter communities.
NINJA TAG 
With the first NINJA TAG arena in North Wales and the first Junior TAG arena in the world, SC2 offers something new and ground breaking for all ages, particularly children and young people. Encouraging physical literacy at an early age is absolutely vital if we are to address the growing inactivity crisis and NINJA TAG provides them with spaces that excite, enthuse and encourage movement.
If you haven't seen NINJA TAG before, it is an indoor arena based game designed to test strategy, speed, agility and awareness, whilst also having a huge amount of fun.  Hidden throughout the arena are a large number of illuminated TAGs, some much harder to reach than others, and points are collected by players on a wristband sensor, as they find each TAG.  Pupils with the right strategy, might even find themselves at the top of our leader board!
Separate arenas for players under 1.2m provide all the elements needed for a fantastic school trip – entertainment, physical activity, mental challenge and absolutely no worries about the weather!  NINJA TAG tickets include 2 x games which last exactly 20 mins and sessions are designed to give participants a 5-minute break between the two games.
Please note: There is a minimum height of 1.2m.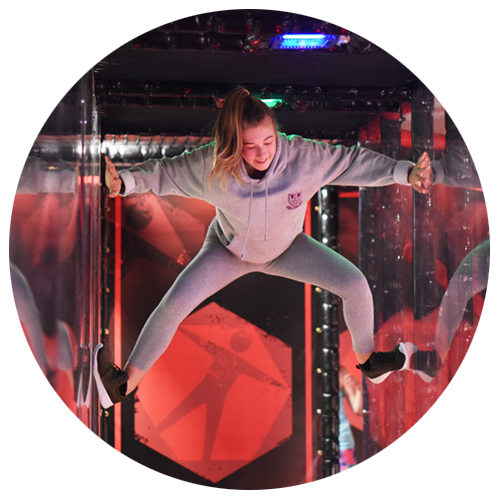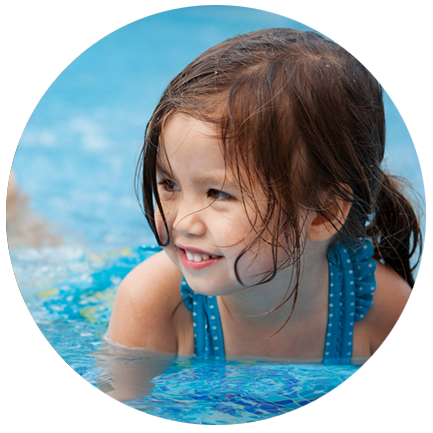 The Waterpark
The main waterpark area is suitable for all ages and abilities and children will be able to explore and enjoy water at their own pace. Whether you want to brave the Anaconda, race on the speedster, ride the Boomerang or splash in the Pirhana Play, the indoor waterpark has something for everyone.
Please note that the outdoor area is seasonal AND weather dependant.
The lower levels of our fantastic Piranha Play area are great for younger visitors with lots of interactive water features to explore.  Two toddler slides lead off into the water confidence area, which with its beach entry, allows non-swimmers to enjoy themselves without fear of getting out of their depth.
For older, more adventurous visitors, higher levels of Piranha Play provide all the fun you need.  Children can explore the structure and have endless fun soaking themselves and their friends with water cannons, tipping troughs and jets.  At the same time, from above, shark showers, waterwheels and tipping buckets will be spraying and splashing them as they make their way towards to the slides.
Height restrictions do apply on the larger slides; you must be at least 1.2m in height to ride them. Please do not hesitate to contact the team if you have any questions on Tel: 01745 777562.
Book Your Trip to SC2 Today
You'll be thrilled with our water park, where breath-taking slides and rides will delight all levels of water confidence. With indoor and outdoor play areas and a huge range of interactive water features, there's something for all ages.
Learning will take on a new dimension, as you test your endurance, strategy and skill in the Ninja TAG zone. This indoor obstacle arena will you have racing to beat to your friends to the computerised TAGs. Try Junior Ninja TAG or the main Ninja TAG structure.
If you can't decide between the Waterpark and Ninja TAG, why not choose our Joint adventure package and experience both?